Retail LED Lighting
Display lighting, retail carcasses, header displays, lightboxes, signage; our smart retail LED lighting systems are ideal for most applications.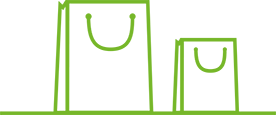 Intelligently lit, eye-catching displays are critical to sales
Bright Green Technology can provide everything you need to turn a retail vision into profitable reality. We work from the initial design and prototyping stage right through to install and fit out, always on time and always cost-effectively.