LED illuminated outdoor advertising
Bright Green Technology pioneered the use of LED backlighting and remains in the forefront of development. Our technology transforms the effectiveness of outdoor display advertising and signage.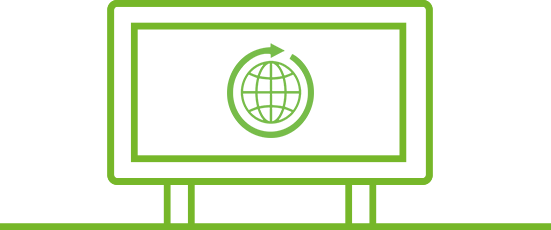 Imposing outdoor ads work better when lit by the industry leader
We're well known in the OOH market. Our engineers review the site in person, taking into account size, depth and the wider environment. We then produce a technical drawing to show exactly how the system should be installed: detailing spacing, layout and electrical wiring.
This hands-on design stage is crucial to ensure that the billboards are as bright as the message deserves.
Request an economic analysis

We'll look at your entire portfolio, calculate all of your existing costs and compare this with our equivalent system.

Request analysis

Make your next project shine

Call +44 (0)1932 355 221 to arrange an ideas session Ideas session