Bright Green PRO Range
Make the best your new standard
With your reputation in the spotlight it's worth getting the light just right. The Bright Green PRO Range helps you to specify a consistent and premium quality range of architectural lighting.
Performance is consistent across all the products and represents state of the art LED technology – at a quality level that is hard to find elsewhere.
The quality of the PRO Range is immediately defined by its very high CRI, minimum R9 value, extended warranty and advanced performance features.  The colour temperature range is also notable, with a very wide band from 2200 to 6500K.
By specifying the Bright Green PRO Range, you can be confident that every project will look its very best.  We're ready to help with every project from planning to complex project commissioning, working remotely or onsite.
Every PRO Range product has:
A CRI of 97+
A minimum R9 value of 90
A colour temperature range starting at 2200K
A 7 year warranty
1/4 bin LED selection
Consistency across all PRO Range products
Our guarantee of expert support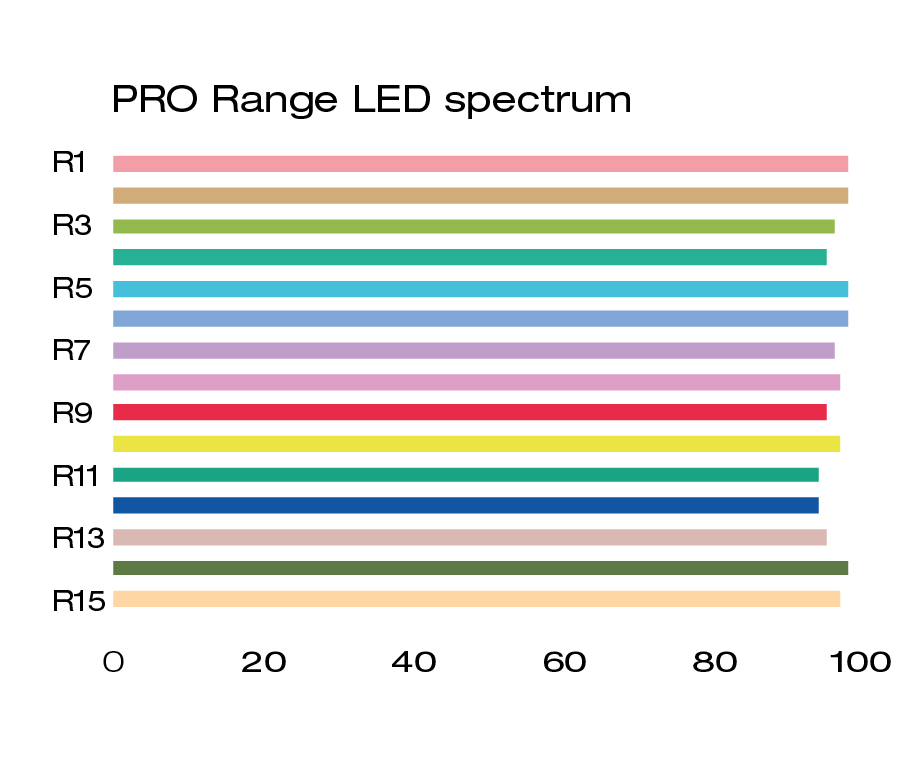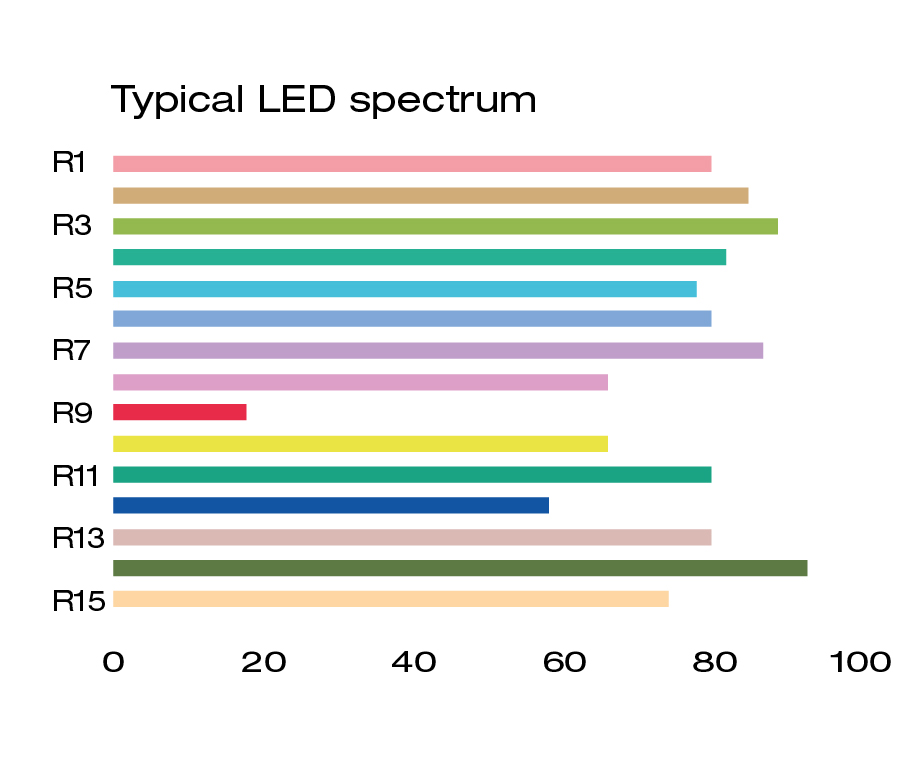 As the graphs show, standard LEDs have a restricted spectrum leading to a low CRI and specifically a low R9 value.  By contrast, PRO Range LEDs have a more complete spectrum, a higher CRI and a minimum R9 of 90.
This premium performance and consistency across product forms makes the PRO range a sensible, low risk choice for architectural lighting schedules.